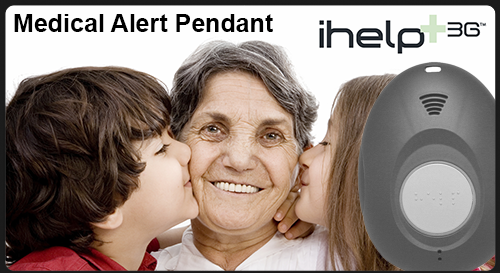 Quality of life through independent living.  Get peace of mind knowing that your loved ones are safe in the case of a fall or other emergency.  The iHelp plus is a mobile emergency  pendant with many features designed specifically to make life easier and safer.  It runs on the cellular network so it can go anywhere there is cell service bringing along one touch, clear, two way voice, automatic text messaging and email to family and care-givers, fall detection, geo-location to first responders and caregivers, geo-fencing alerts, and it is even waterproof for the bath and shower.  Help is always there with LIVE professional operators to make sure your family is protected at a simple low rate with no term contracts.
This device can also be used for lone workers, young children, and any other situation where a person might end up needing assistance.
PDF datasheet: ihelp-brochure
Ready to find out more?
Drop us a line today for a free quote!